Commercial Steam Cleaning is an effective and safe alternative to other commercial cleaning methods, such as:
Dry Ice Blasting
Walnut Shell
Sandblasting
Other harsh media blasting services
Benefits of Commercial Steam Cleaning versus other commercial cleaning services include:
Food safe and environmentally friendly
Vicinity does NOT need to be clear during the service due to the safe nature of steam cleaning
Very little post service clean up required
More cost effective since no special products or chemicals are needed to complete the service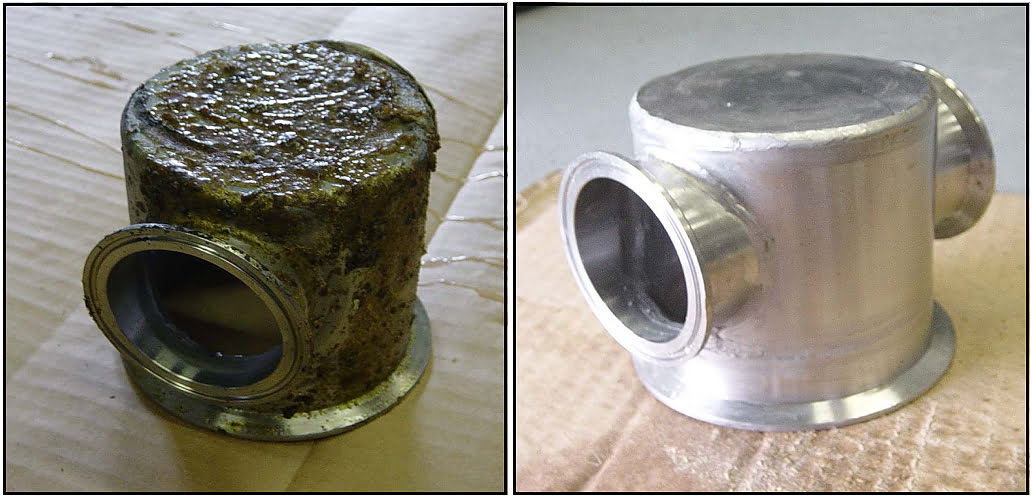 REA Super
Dry Steam 9kW Generator
Super heavy duty industrial dry steam unit, for use in large production facilities
Stainless steel (AISI 304) body
Electrically produced steam production 37.2lbs/hr16.9kgph
Detergent injection options with adjustable flow rate
Operating pressure 175psi/12bar
Operating boiler temperature 375f/180c
Operating temperature at the nozzle 302f/150c
Low voltage 24 volt operator control with high density hose
Benefits
Heat over 248 F (120 C ) destroys and eliminates microorganisms including those in harborage locations and within biofilms. Use of temperature eliminates the possibility of bacteria developing resistance to chemicals.
Heat melts oils and greases making them easy to remove from equipment.
Heated surfaces dry quickly leaving them ready for use
Reduces the amount of water used and waste water created by up to 95% compared to power washing
Industrial Plant Sanitation
We offer a wide range of Industrial Steam Cleaning Equipment
Typically this is a multistep process that involves:
A pre rinse with water to remove gross soils and food product from equipment
Wash with detergents to clean the equipment.
Rinse to remove detergent residues.
Treatment with sanitizing agents and final rinse.
With a wide range of steam cleaning equipment at our disposal, Deep Cleans Canada offers services and programs of all sizes. Our equipment ranges from specialized handheld steam units for precise detailing of hard-to-reach areas to our industrial steam cleaning machines with the power to handle large work or production spaces with ease.
Using a high-powered concentration nozzle, steam cleaning uses 350 degree steam to eliminate dirt and contaminants. Steam cleaning uses no harmful chemicals and is food safe. It is also an effective method of cleaning surfaces and killing bacteria, viruses, and mold. It is delicate on surfaces, removing only the dirt, grease, and grime that you want eliminated.
Walls, grout, equipment, glass, smooth or textured surfaces, there are several possibilities. with a variety of applications and impressive results, steam cleaning is one of the most powerful tools in our Deep Cleaning arsenal.
For more information on the benefits of Steam Cleaning, please see the Environmental Protection Agency website at www.epa.gov.